We solve fuel and energy challenges with our reliable supply, logistics, and innovative technology solutions.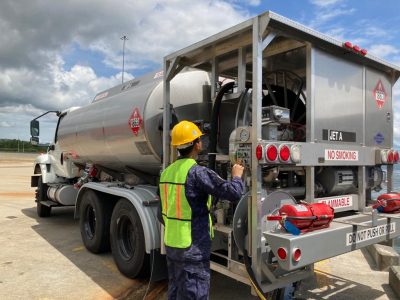 GTGlobal Group is a holding of companies created to provide energy solutions and related services for Aviation, Marine, Commercial, Industrial, and Land Transportation.
We are present in Central America, Panamá and Colombia.
Our portfolio of customers are very sensitive in terms of Safety, Environmental Care, Assets Integrity, Reputation and Security. It includes the main international traders, brokers and the US Department of Defense.
We invest in training and equipment. We implement the highest industry standards and the best operational practices to achieve flawless performance, exceeding the highest expectations of our customers, ensuring the integrity of our team members, of our operations, and of the environment where we operate.
Our energy and related solutions are designed to help you operate more efficiently with quality product supply and a commitment to safety!